One more fans update! 3 more new shapes in our collection!
11.09.2020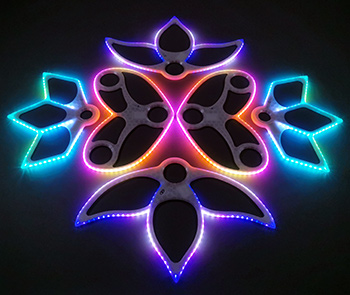 » Crystal shape fans in smaller size with tech grip, or hybrid variation with russian grip.
» Mesmerizing Lotus Shaped Fans released! Great choice for dancers!
» Unique design and experimental Heart Shaped Fans, especially for wedding show or for hearts lovers! :)
» As usually all our fans are fully programmable, you can create and upload your own effects, patterns and gradients, as well as edit the sequences of images!